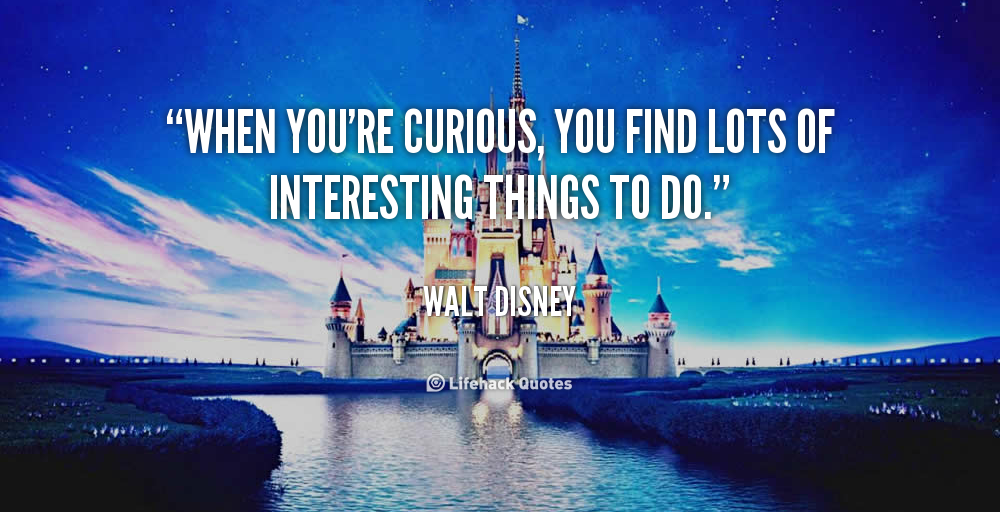 CURIOUS + DOER = UNSTOPPABLE
Curious: eager to know or learn something.
Doer: the person who does something.
Be Curious and Be a Doer.
If you want to be unstoppable in business and life….
Be Curious and Be a Doer.
That's it. Keep it simple and don't overcomplicate things.
There are no shortcuts to success and happiness.
You must do what it takes to become an expert in your field/role/endeavor (be Curious) and you must take consistent action (be a Doer).
It is a daily commitment. It is a lifestyle. It is who you are.
Over the history of this world the people that have had the most impact – now and then – would be considered Curious Doers.
The Wright brothers were Curious Doers.
Steve Jobs was a Curious Doer.
Oprah Winfrey is a Curious Doer.
Abraham Lincoln was a Curious Doer.
Mother Teresa was a Curious Doer.
Nelson Mandela was a Curious Doer.
Benjamin Franklin was a Curious Doer.
Martin Luther King, Jr. was a Curious Doer.
Mahatma Gandhi was a Curious Doer.
Coach John Wooden was a Curious Doer.
Eleanor Roosevelt was a Curious Doer.
And the list goes on and on. No matter what the critics thought, they continued to be curious and they continued to be doers.
Be Curious. Be eager to learn new things. Ask questions. Positively challenge the status quo in business and life. Stay away from the "I Know That" mentality. Bring a "beginners mind" to every day life.
Be a Doer. Decide on your target/goal. Stop talking about it and just get it done. No excuses or reasons – just focus your energy on doing. Assess your doings, make adjustments, and take more action.
I believe our world is in need of the contagious positive energy that this overall eagerness brings.
And the good news for all of us is that these two characteristics are NATURAL. We were born Curious and we were born Doers. Many of us just have lost our way a bit….time to get back to our natural state.
Be a Curious Doer.
***WARNING: by consistently being a Curious Doer your life will create enormous amounts of success and happiness for you and those around you.