About Brandon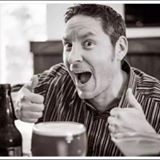 My life and journey is not unlike anyone else in this world. I've had my ups and downs, and I've had challenges and celebrations. All in all though, I have been and will continue to be committed to my purpose in life.....and that is to help people become more successful and happy in their lives.
My mantra and living principles that I do my best every to uphold are:  Be You.  Grow.  Serve.
Growing up in Dodgeville - a small rural town in Wisconsin - my entry-into-the-business world began at age 10 when I embraced the opportunity to have a paper route, and soon after I was also working in my family's cleaning business - cleaning homes, businesses, washing windows and waxing floors. Through this and my parent's teachings I learned very quickly that if I wanted something in my life, I had to go after it by working hard and building relationships with people - I had to EARN IT.
The journey has not been easy - many times having to overcome many self-defeating thoughts within myself, but I will say that the trials and challenges have been worth it.
"Do what you do so well that people will want to come see you do it again, again, and again."
In 1994, upon becoming the first 4-year college graduate in my family (B.A. in Hotel & Restaurant Management and M.S. in Management Technology - emphasis in Organizational Development, from University Wisconsin - Stout), I jumped into my leadership journey with a quickly expanding restaurant concept - Boston Chicken, which today is known as Boston Market.
My unique perspective on personal growth, happiness, and success has continued to evolve through my professional success that included being a Training Restaurant GM at age 23, Director of Management Training & Recruitment for Famous Dave's BBQ Restaurants at 27, Executive Director of a non-profit at 31, CEO & business owner at 35, and an instructor at the University of MN at 37, award-winning author at 40, and voted the #1 Global Guru in the Hospitality Industry at 44.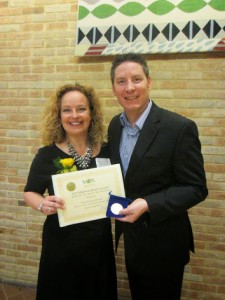 Since leaving my corporate career in 2004 I have since worked with small businesses and colleges up to organizations that have $500+ million in sales and have trained tens of thousands of people enabling them to find success and fulfillment in their professional and personal lives.
From 2004-2010, I had the honor of becoming a non-profit Executive Director (LifeSkills Center for Leadership) and later business partners (LifeSkills Business) with "Famous" Dave Anderson and his wonderful wife Kathy, as well as their son, James Anderson.
In those years of many wonderful achievements with the LifeSkills Team we were very proud that I was named an "Emerging Leader" by Twin Cities Business Magazine, that we were featured on the "Twin Cities Live" TV Show, and that the organization and trainings were honored by both Oprah's Angel Network and the Chicken Soup for the Soul book series as a Charity of Choice.
In 2010 I founded Brandon W. Johnson, LLC (Positive Energy Guy), with the intention of partnering with business owners, managers, HR professionals, colleges, and their teams on how to improve service and profits through people, passion and performance. And I have been humbled ever since with the opportunity to do what I have been placed on this earth to do - teach, mentor, and coach.
"People will forget what you did, people will forget what you said, but people will never forget how you made them feel."

Maya Angelou
One of the most humbling and exciting aspects of my journey has been that I've been able to achieve many wonderful things in the business world - voted the #1 Global Guru in the Hospitality Industry, Hospitality from the HEART book and training program voted the #1 Hospitality program, and our 2-day HEART of a Leader Training program was voted the #2 Global Leadership Training Program - all while maintaining a healthy personal and family life.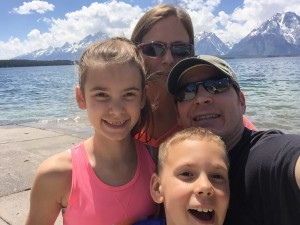 My beautiful wife Katie and I, along with our two fantastic children, Emma and Zachary, live very full lives in Woodbury, MN. We also have Jazz, who is our 4.5 pounds of Yorkie masculinity - a great positive energy addition to our family.  As we now transition into early retirement we continue to feel incredibly blessed and grateful to live in the greatest country in the world for opportunity and freedoms.
If we don't have the opportunity to meet in person, you can get an essence of my message and teachings to the world via my videos, blogs, facebook live sessions, and my co-authored award-winning book, "Hospitality from the Heart" - I hope these will be resources for you on your journey.
With HEART and in service to your success,
Brandon W. Johnson - Positive Energy Guy™

Be You. Lead from your Heart. Make a Difference.