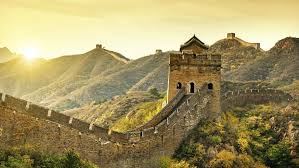 Positive Energy Revolution Adventure Trips are designed and organized for positive people (graduates and family/friends of graduates) to travel/explore the world with other positive people while checking off their bucket list travel destinations and leaving nothing but positive energy behind them. This is not a training or workshop - this is just an opportunity to grow, learn, travel, and hang out with other Positive Energy People while exploring some of the world's greatest destinations.
DESTINATION:   SEPTEMBER 4-16TH, 2019 - GREAT WALL OF CHINA (and other spectacular places in China)
Check out a general overview of the trip below - A passport is required for this trip.
We have partnered with Travel China Guide to book the hotels, excursions/passes, and all of the transportation while in China. The trip will be a mix of included guided tours for our group along with some free time to explore some other sights and places on our own if desired.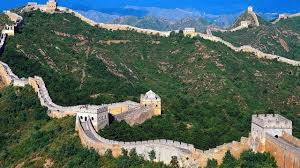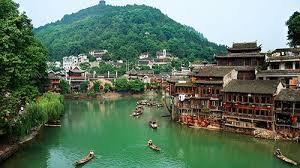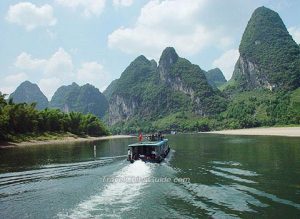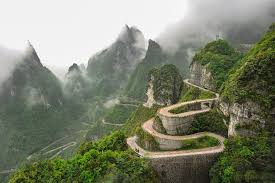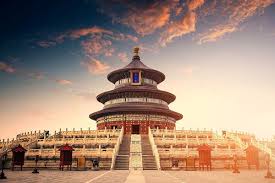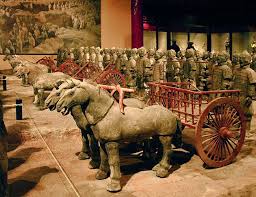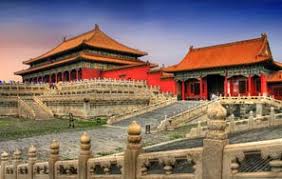 Itinerary:
Day 1: Fly to Beijing (approximately 13.5 hour flight from US)
Day 2 (Thu, Sep. 5): Arrive in Beijing mid afternoon – transfer to hotel. Remainder of the evening is free to adjust to time zone/jet lag.
Overnight: Beijing
Day 3: No scheduled touring. This day is to get to know others in the group, rest up from traveling and adjust to the time zone difference. Free time to explore as well!
Included Meals: Breakfast; Overnight Beijing
Day 4: Explore China's capital city with a local English speaking guide and driver. Our tour will include visits to Tiananmen Square, the Forbidden City, and the Temple of Heaven.
Included Meals: Breakfast; Overnight: Beijing
Day 5: Today is our Great Wall Day! Known as one of the greatest wonders of the world, the Great Wall was listed as a World Heritage site by UNESCO in 1987 and stretches approximated 21,196 kilometers from east to west of China. We will visit 3 sections of the Great Wall of China. Our first section is a photo stop at Juyongguan Great Wall, one of the three most famous passes along the Great Wall of China. Next we will visit Badaling Great Wall, which is known as the best preserved and most representative section of the Great Wall. It is also the most popular section. We will have time for lunch around Badaling before we visit our last Great Wall sections, Mutianyu Great Wall. Included in our visit to Mutianyu is a round trip cable car to the Wall.
Included Meals: Breakfast; Overnight: Beijing
Day 6: Before we depart northern China today, we will have a hutong tour and visit the Summer Palace. Hutongs are traditional Bejing neighborhoods formed by alleys during China's dynastic period. Many of them are now protected to preserve authentic Beijing life. Early evening, we will fly to Zhangjiajie (2 hour 50 min. flight), in central China.
Included Meals: Breakfast, Lunch; Overnight Zhangjiajie
Day 7: Visit Jinbian Stream in Zhangjiajie National Forest Park. Also known as Golden Whip Stream and called "the most poetic valley in China", this stream is famous for its tranquil water, verdant mountains, and steep cliffs. The stream is named after the 380 meter high Golden Whip Rock. Zhangjiajie National Forest Park is China's first national park. Later, take a scenic boat ride on nearby Baofeng Lake. This fresh water lake is surrounded by forested stone peaks.
Included Meals: Breakfast, Lunch; Overnight: Zhangjiajie
Day 8: Today we will head back into Zhangjiajie National Forest to visit a separate subsection of the park: the Yuanjiajie Scenic Area, which inspired the floating mountains in the movie Avatar. We will also visit Tianzi Mountain Nature Reserve and the Ten-mile Gallery. Ten-mile Natural Art Gallery is a 5.8 kilometer valley at the foot of Tianzi Mountain. Named for its natural sculptures formed from the stream and mountain peaks creating a picturesque scenery.
Included Meals: Breakfast, Lunch; Overnight: Zhangjiajie
Day 9: Before we depart Zhangjiajie, we will visit the Zhangjiajie Glass Bridge over Zhangjiajie Grand Canyon. This skywalk is the world's longest and highest glass bridge. We will also visit Tianmen Mountain. Located in Tianmen Mountain National Forest Park, Tianmen Mountain is the highest peak in the Wuling Mountain Range. This afternoon we'll board our flight to Xi'an.
Included Meals: Breakfast, Lunch; Overnight: Xi'an
Day 10: Still in central China, Xi'an is one of the most visited cities in the country, famous for its ancient history. This morning we will visit the Terracotta Warriors and Horses Museum. The Terracotta Warriors, an international symbol of China's history, was an army of thousands of life sized models to guard the tomb of China's first Emperor in the afterlife. It is considered once of the greatest archaeological sites in the world and one of the greatest discoveries of the 20th century. After our visit to the museum, we'll have time for lunch before we fly to southern China later today to Guilin. Guilin is known for its dramatic landscape of limestone karst hills. At its center are two lakes remaining from a medieval-era moat that once surrounded the city.
Included Meals: Breakfast; Overnight: Guilin
Day 11: Today we'll cruise down the Li River to Yangshuo. Listed as one of the world's top ten watery wonders by American National Geographic Magazine, experience landscape decorated with rolling hills, steep cliffs, fantastic caves lined with bamboo. Once in Yangshuo County, we will take a short trip to the countryside to visit a local villager's home. Later drive back to Guilin (1.5 hours).
Included Meals: Breakfast, Lunch; Overnight: Guilin
Day 12: We will finish our time in southern China with a visit to the Reed Flute Cave. Reed Flute Cave, named for the reeds growing outside it that people make flutes from, is a 240 meter long water eroded cave with stone pillars, stalactites, and rock formations. The Chinese have given each formation a legendary or poetic name. We'll also visit Seven Star Park, named for its seven peaks resembling the Big Dipper constellation. Our final visit around Guilin is Elephant Trunk Hill. Known as the landmark and symbol of Guilin, this hill resembles a giant elephant drinking water from the river. Our guide will tell us the many Chinese legends of Elephant Trunk Hill. Later in the day, we'll transfer to the Guilin Airport and fly back to Beijing.
Meals Included: Breakfast; Overnight: Beijing (airport area)
Day 13: Monday, September 16; Fly back to US from Beijing. Hotel check out is by noon.
Included Meals: Breakfast
Tour Package Price, per person:
(exact price will be determine with group size, min. 6 people) $2,100 - $1,960 double occupancy (2 sharing room)
$2,690 - $2,500 single occupancy
Higher end is based on 6-9 people, lower end is based on 10+
Deposit: $250 due with reservation (email Brandon to get things started)
Final Payment Due By: August 1, 2019
Deposits are recommend to be made by October 15, 2018. (Refundable until August 1, 2019).
No new deposits/reservations will be accepted after June 1, 2019 (due to possible process time needed to obtain Chinese visa).
What's Included:
11 nights in hotels

4 inner China flights

15 meals (11 breakfasts, 4 lunches)

Private driver and guide for our city tours

Local English speaking guides

Group transportation to included attractions & airport transfers

in itinerary

Admissions to included attractions listed in itinerary

Not Included:
Chinese Visa (approx. cost $140 -$ 250)

Round trip flights to Beijing from the United States (approx. cost $900-$1600)

Meals not listed (some lunches and all dinners)

Tips & gratuities for guides & drivers

Transfers and activities during free days in itinerary

Items of a personal nature (overweight baggage fees, internet

access, etc.)
Hotels:
Novotel Beijing Xin Qiao (4 nights)

Pullman Zhangjiajie Hotel (3 nights)

Wyndham Xian (1 night)

Grand Link Hotel, Guiling (2 nights)

CITIC Beijing Airport Hotel (1 night)

Miscellaneous Info:
A U.S. Passport is required for this trip. It must be valid for 6 months after the trip (if yours expires before March 16, 2020, you will need to apply for a renewal & receive before you can apply for your Chinese visa).

Your passport is required before you can apply for a Chinese visa – you will need 2 blank pages in your U.S. passport to apply for a Chinese visa.

Application for a Chinese visa is recommended to be sent at least 90 days prior to trip.

Cost for a Chinese visa is $140. It is recommended you use a visa service to complete your visa application unless you live in an area where a Chinese consulate is located. Your Chinese visa application cannot be mailed to the consulate, which is why many people use a visa service for the convenience. Average cost of a visa service is $99 - $125.

More information on obtaining your Chinese visa will be given to trip participants.

FAQs:
Do I have to fly into Beijing on September 5th since the touring doesn't really start until Sept. 6th? No – but it is recommended so you can acclimate to the 12 – 15 hour time zone difference (Beijing is 12 hours ahead of New York City).

Can I fly back to the U.S. from Guilin instead of going back to Beijing (to get home a day earlier)? Yes, you can but you will probably find booking your international flight from US to Beijing then Guilin to U.S. is much more expensive with possible long layovers in other Chinese airports. Just do your research first!
Please let Brandon or Melissa know of any potential changes you may have in the itinerary so we can notify the tour operator.
Is tap water safe to drink in China? No, drink only bottled or boiled water.

What electrical voltage does China use? 220 volts. You will need a voltage converter and adaptor for U.S. appliances.

What are the baggage fees for Chinese flights? For most flights within China, you are permitted one piece of free checked luggage weighing less than 44 pounds. Luggage over 44 pounds in weight will incur an additional charge.

What is the exchange rate? The Chinese currency is known as Ren Min Bi (RMB). The approximate exchange rate currently is around 6.70 RMB = 1 USD.

How much extra money will I need? Depending on guide tipping and meals included, generally $40-80 USD is more than enough cash for each day of touring. While credit cards are more widely accepted in most Chinese major cities, it is recommended to have some local currency. Visa and MasterCard are mostly commonly accepted. Discover Card is generally not accepted in China.
INTERESTED?  Deposit: $250 due with reservation (email Brandon to get things started)