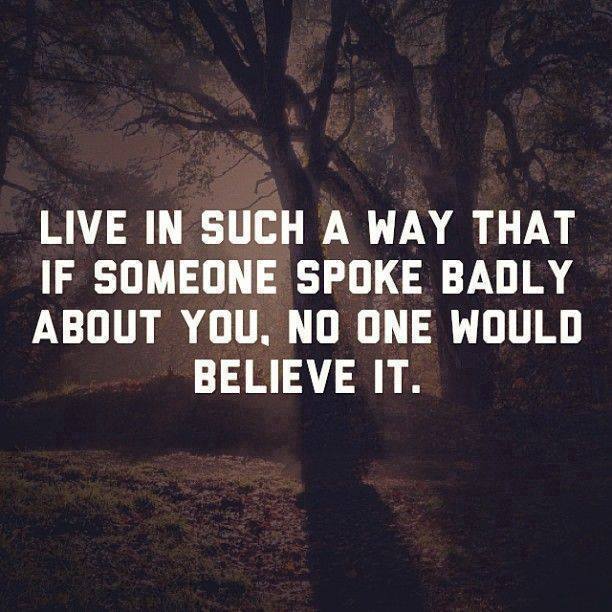 This saying has had a powerful influence on my life.
I've come to learn that I can't control the people around me, nor can I control what they think or say.  The ONLY THING I can control is how I show up and live my life – and that over time will create an energy that speaks for itself.
The way I treat people, speaks for itself.
The energy and love I bring to the world, speaks for itself.
The commitment to become better in every aspect of my life, speaks for itself.
The relationships I have built with some amazing people, speak for themselves.
The execution and ultimately the results I have created, speak for themselves.
Yet, I also realize I have so much more to learn in this world – so much more to do and be in the service of others.
I also realize and KNOW that in order for me to create my ultimate destiny I must not focus my energy on the naysayers and negative nellies of this world –  just let them do their thing.  It is a waste of time and energy to get into a debate – allow your actions and results to speak for you.
I choose to focus on how I show up every single day.  I encourage you to do the same.