Small Groups - 10-14 People.
Culture & Team Development.
No Lectures or PowerPoints.
"What we got out of these two days is unbelievable and almost immeasurable. This is not taught anywhere."
LEADERSHIP TRAINING OUTCOMES:
Be You.    Lead from the Heart.     Make a Difference.
What "HEART of a Leader" Graduates are saying:
"I have had the fortunate opportunity in my life to have had many varied experiences. From my time as a Special Forces soldier traveling and training all around the world, to my various business ventures as an entrepreneur. I can say unequivocally that "HEART of a Leader" is the single best leadership training I have ever experienced. Hands down, there is nothing else even close!
If you want to grow your business, your team, or yourself, THERE IS NOTHING BETTER!"
Clayt W. Hulin, Owner, Hulin Health
"The transformational learning process you have integrated into the two-day HEART of a Leader training is one of the best that I have observed, experienced, or developed in my 47 years of leadership and leader development."
Dr. Larry Lindsay, Chief of Staff, Indiana Wesleyan University and former VP for the Zig Ziglar Corporation
"I have worked in the personal and professional development industry for over 25 years and have attended dozens of leadership trainings. I found that the HEART of a Leader training was the most rewarding and beneficial training program I have ever experienced."
Gary Chappell, CEO of Nightingale Conant, Chicago, IL
"What we got out of these two days is unbelievable and almost immeasurable. This is not taught anywhere. My people already have the technical skills – the best in the upper Midwest. What we didn't have was heart, passion, courage, commitment and respect. We didn't really know each other…each other's fears and hopes, dreams, families and loves. This course isn't about teaching, it is about transformation! You will become a better person personally and professionally."
Bill Morrissey, Founder and CEO of Morrissey Hospitality Companies, St. Paul, MN
"Welcome to your life! You are now on your Path to Greatness, take these steps boldly! You have been given a wonderful gift...it is your life. This HEART of a Leader Training is here to give you newness to your life. Grab it! And live life out Loud!"
John Christensen, CEO of Charthouse Learning - The FISH! People, Minneapolis, MN
"This HEART of a Leader Training provided me with a chance to fully engage my authenticity. Oh so powerful to be the real you. Today I resign as the General Manager of the Universe. No one to fix, what a relief! Now I can be the real me. My, oh my, what a beautiful staff of trainers. Thank you for your commitment to foster a magnificent learning that will stay with me for the rest of my life. You're the best."
Tom Feltenstein, CEO and Founder of Power Marketing Academy, West Palm Beach, FL
"Brandon really made the training room one of the safest spaces I've ever been in.  I have never felt more free, more comfortable, and more alive than I have in this room of complete strangers just 24 hours ago.   The training has changed my life in the most positive ways!" 
Adrianna Booth, graduate of TEAM #720, Piqua, OH
2-Day Leadership Intensive
Limited to 10-14 people per training
Highly interactive and challenging
Leadership investment is $1295 per person (includes food & training)
Partial scholarships and payment plans available
Full calendar of TRAINING DATES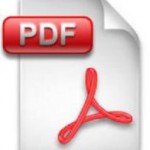 PDF of "HEART of a Leader" info
Attend the two day "HEART of a Leader" training and if you don't believe it's one of the best leadership trainings you've ever attended,  just tell me and I'll refund your training fee.
No Questions. No Excuses. No Small Print.
With HEART and in service to your success,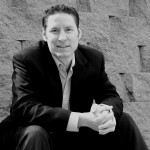 Brandon W. Johnson - Positive Energy Guy